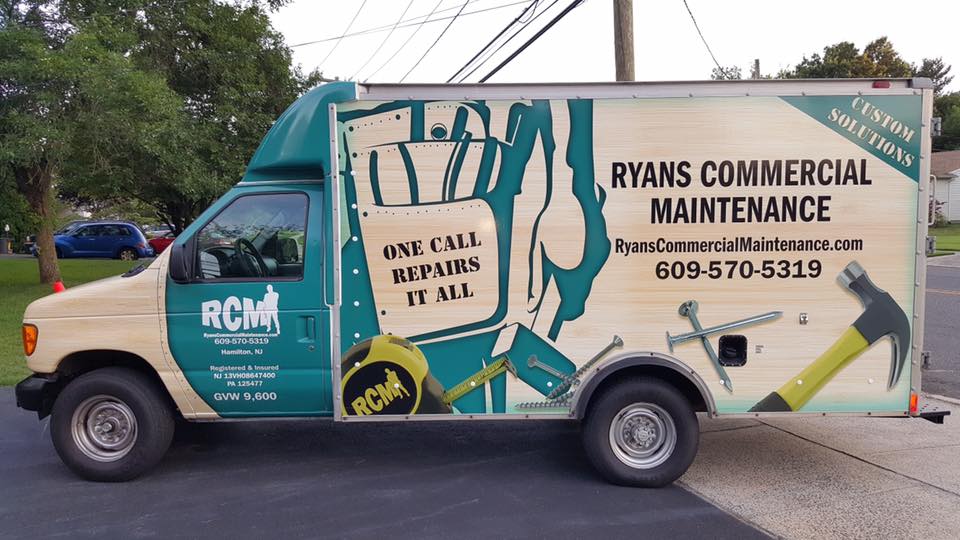 Ryans Commercial Maintenance: One Call Repairs It All
Trying to run a business is stressful enough, but having to deal with the everyday service and repairs that crop up should not have to be part of that stress.
Ryans Commercial Maintenance (RCM) is dedicated to making regular maintenance easy and seamless. Co-founder Jill Ryan had firsthand experience with these issues during her 24 years of running a daycare facility. She had to call one number for inspection repairs, another number for a leaky faucet, yet another for a burnt out light bulb, and countless other chores. These calls were timeconsuming and overwhelming.
Out of this experience, Ryans Commercial Maintenance (RCM) was established to help other businesses stay productive by making a single call. Conveniently located in Hamilton, RCM services all of central New Jersey. "We work for your company and are on call for emergencies as well as routine repairs. Our goal is to keep your business running smoothly while saving you money on costly repairs and maintenance", says Ryan. "Businesses as diverse as Mrs. G's, H&H Appliances in East Windsor, Rita's Water Ice, and Two Men and a Truck use our services."
Specialists in commercial maintenance, RCM is a licensed, bonded, and insured company offering custom solutions that fit the customer's schedule. Ryan says:
"Recently we were engaged by Jersey Girl Cafe to remediate some re-inspection issues at one of their locations in Hamilton. This included moving the stove
which in turn created a challenge with the duct work. RCM custom-fabricated the necessary parts and took care of the issue with minimal interruption. We strive to make repairs seamless. For example, if you have damaged flooring, we can match materials so that the repair is virtually invisible."
While 95 percent of RCM's business is committed to commercial customers, RCM will extend services to clients for residential repairs. No matter how big or small a job, RCM provides superior craftsmanship, attention to detail, clear communication, honesty, and integrity.
Ryan and her co-founder, husband Bill, take pride in being involved in their community and actively support its preservation and growth. "We have an extensive network of local businesses with whom we partner as needed. 'Keep it Local' is a priority for our company. Area businesses should support each other," Ryan stresses.
On any given day, you can find at least one of the co-owners dedicating time and resources to local charities and fundraisers, making community involvement a
priority.
If you find yourself in need of anything from a major structural repair to a leaky faucet, one call to RCM is all you need to make!
For more information on Ryans Commercial Maintenance visit www.ryanscommercialmaintenance.com, call 609-570-5319, and like their page at https://www.facebook.com/Ryans-Commercial-Maintenance-LLC-1570361146622389