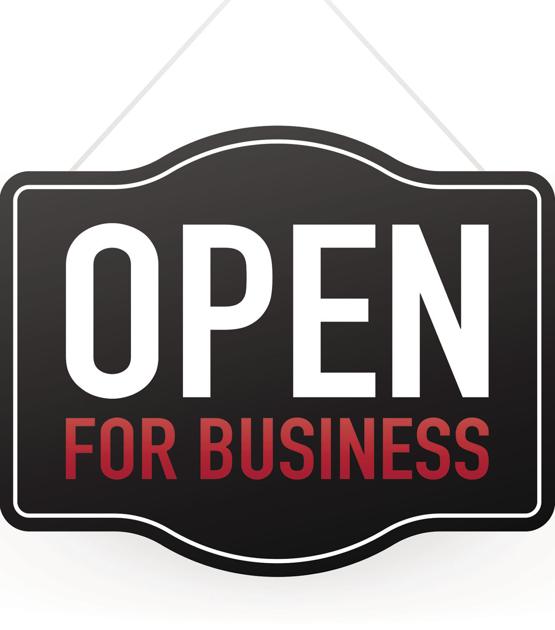 Support Shop Hamilton Businesses During COVID-19
Through these unprecedented times, our number one priority remains to serve as the voice of Hamilton Township's Small Business Community.  Below, you can find great ways to support Shop Hamilton businesses.
To be added to this list, Shop Hamilton Members can click here to submit their information
A.J. Pone Opticians
2303 Whitehorse- Mercerville Road , Hamilton, NJ 08619
E-Mail: dglass50@comcast.net     Phone: 609-586-6633
Hours: Monday through Friday by appointment. Day or night.
Current Ways to Shop: In office by appointment (one person in store at a time only), "curbside" for repairs, dispensing, adjustments, or drop offs. Senior and family discounts. Gift cards available curbside. We accept old eyeglasses for donation to New Eyes For The Needy. For all, an appointment is necessary.
Support: Word of mouth is always best. We could use some help to "explode" on social media when people are freely allowed to go out and shop and most things are reopened. Social media is probably our businesses' weakest element.
Better Business Bureau
1262 Whitehorse-Hamilton Square Road Building A Suite 202 , Hamilton, NJ 08690
E-Mail: info@newjersey.bbb.org     Phone: 609-588-0808
Hours: Monday 9 to 4, Tuesday 9 to 4, Wednesday 9 to 3, Thursday 9 to 3, Friday 9 to 3
Current Ways to Shop: Businesses can apply for accreditation online  https://www.bbb.org/stream/page/5897/en/be-more-visible/0/140
Support: Ultimately, BBB Accreditation is about credibility. You know that once someone
does business with you, they will be a customer for life. But if people aren't
familiar with your company or haven't worked with you before, you may not get a
chance to earn their business. BBB Accreditation can help give you that chance by
signaling that your business is honest, trustworthy, and does right by its customers.
Blend Bar and Bistro
911 NJ 33 Hamilton NJ , Hamilton, NJ 08690
E-Mail: drinks@blendbar.com     Phone: 6092458887
Hours: Wednesday-Sunday, 11am-8pm
Current Ways to Shop: Online, Curbside, GrubHub, DoorDash, Blend Delivery,
Support: Share your experience on our social media pages
#BlendBar
Carella's Shoes
2431 Nottingham Way , Hamilton, NJ 08619
E-Mail: carellashoes@optimum.net     Phone: 609-587-5823
Hours: Maintaining the store from 10-3 Monday through Saturday.
Current Ways to Shop: On-line at Carellasshoes.com, Curbside Pick-up, Delivery (local), Shipping – free with purchase of $125.+, Gift Certificates are available
Support: Shop Carellas's Shoes as much as you can, as often as you can.
Thank you for your Business and your support in this time of crisis!
From all of us at Carella's
Crown Trophy
3257 Quaker Bridge Rd , Hamilton, NJ 08619
E-Mail: CROWNTROPHY141@GMAIL.COM     Phone: 6098381296
Hours: 11 am – 4 pm M-F
Current Ways to Shop: Still taking orders by phone and email. fulfillment can either be done through curbside pickup, or shipping.  Currently donating $5 from every essential workers sign sold, in just under one week we have raised $250 which will be donated to the RWJ Emergency Relief Fund
Support: Spread the word to your friends, share our page with a review on Facebook
e-Title Solutions, LLC
466 Church Street , Hamilton, NJ 08620
E-Mail: rosemary@e-titlesolutions.com     Phone: 6095855440
Hours: We are working remotely.  Closings are being conducted with very specific protocols in place, which are clearly explained to all parties.
Current Ways to Shop: The best way to reach us is via email:
Support: Referrals is our greatest source of business:  A company purchasing real property for their business. A company refinancing their business real estate. Someone who is purchasing a home. Someone who is refinancing their home.
Front & Center Dance Studio
1905 Route 33 , Hamilton, NJ 08690
E-Mail: ladance5678@AOL.com     Phone: 6095864244
Remote Office Hours: Monday – Friday 11am – 3pm
Current Ways to Shop: Offering Virtual Dance classes at this time!
Support: Offering Virtual Dance classes at this time! Please email ladance5678@AOL.com or call 609.586.4244 to register!
Hamilton Square Neighbors
E-Mail: Jcavone@MercerNeighbor.com     Phone: 862-223-1992
Hours: weekdays, 8 am – 6 pm
Current Ways to Shop: Hamilton Square Neighbors is the glossy, monthly publication that celebrates all that is good in the community. We're mailed monthly to affluent Hamilton Square residents. Contact us for a free business profile.
Support: Small businesses can reach out to us for a free business profile.
Homestead At Hamilton
2560 Kuser Rd , Hamilton, NJ 08691
E-Mail: pdecyk@homesteadathamilton.com     Phone: 609-438-9900
Hours: Mon – Sat 9:00 – 5:30 we have our marketing department available
Current Ways to Shop: Virtual Tours, Phone Conversations
Support: We are open for new residents, however, there are protocols in place to keep our residents and staff safe
Klatzkin Accountants & Advisors
1670 Whitehorse-Hamilton Square Road , Hamilton, NJ 08690
E-Mail: mslocum@klatzkin.com     Phone: (609) 890-9189
Hours: The office is physically closed, but we are servicing clients remotely.
Current Ways to Shop: If you have questions about any portion of the Coronavirus Aid, Relief, and Economic Security (CARES) Act, or another COVID-19-related tax or business continuity issue, Klatzkin can help.
Mercer Digital Printing
650 Whitehead Road, Unit 2 Lawrence, NJ , Hamilton, NJ 08648
E-Mail: mercerdigiprint@aol.com     Phone: 609-947-4612
Hours: We are here when you need us. In normal circumstances, we start at 8am and are normally here until 8pm or later.
We also usually work weekends when needed.
Current Ways to Shop: You can send your PDF files to me at mercerdigiprint@aol.com. We give discounts to ShopHamilton members.
Support: You might want to think ahead about printing Thank You cards. Or Lawn Signs to let people know you are open or to congratulate a graduating student.
Mercer Wealth Management
2312 Whitehorse Mercerville Rd., Suite 206 , Hamilton, NJ 08619
E-Mail: harold_laudien@mercerwm.com     Phone: 609-528-7100
Hours: Currently working virtually.
Current Ways to Shop: Contact us through phone or email for an initial consultation.  We are supporting clients during this time by offering portfolio reviews and long range projection financial analysis.  We can conduct meetings via web conference or telephone.
Support: Consider us a resource for individuals who have lost their job and are seeking clarity in the impact on their long range financial picture.
MINDful WELLness, LLC
1800 Rt. 33 Hamilton , NJ , Hamilton, NJ 08690
E-Mail: info@mindfulwellness.fit     Phone: 609 890-8888
Current Ways to Shop: Mindfull Wellness currently offers live classes and on demand recordings; life coaching and nutritional counseling classes are also available. We have posted weekly motivational videos, Q & A sessions, weekly nutritional tips and recipes. Our social media pages have been utilized to keep the public (non-members) informed regarding fun activities people can do with their kids while social distancing, home workouts, available streaming special events and more. Mindfull Wellness has delivered studio fitness equipment to members so they have the right equipment to use at home. Please call us to purchase your 8-week mission, single classes or class packages. Gift cards also available.
Support: Please support Mindfull Wellness by sharing our website (mindfulwellness.fit), Facebook page (@mindfulwellnessnj) and YouTube channel (MINDful WELLness, LLC)- as well as trying free online classes and purchasing classes and packages to use once we're all allowed back at MW. Thank you and stay safe!
MH Financial CPA Firm LLC
1719 Old Trenton Rd , Hamilton, NJ 08550
E-Mail: mindi@mhfinancialcpa.com     Phone: 6097519888
Hours: 8:00 am to 4:30 pm
Current Ways to Shop: We are running at full service preparing tax returns, accounting and consultation on COVID-19 planning. You can go to our website to set up an appointment or email.
Support: For businesses that have received PPP funds it is essential to calculate what is forgivable. Our goal is to assist businesses to fully utilize the funds to its maximum potential. For the personal tax returns we are applying the new laws to make sure each person receives the maximum refund.
Progressive Center for Independent Living
3635 Quakerbidge Rd. Suite40 , Hamilton, NJ 08619
E-Mail: info@pcil.org     Phone: 609-581-4500
Hours: Normal operating hours are 9am -4:30 Monday through Friday
Current Ways to Shop: As a disability related agency, we are currently providing services to those in need. Through our information/referral services we can assist individuals to identify current needs and help locate resources to meet these needs. We are offering updated COVID 19 resources on a daily basis on Facebook,  Progressive Center for Independent Living NJ and our website, pcil.org.  For those living with disabilities looking for social/emotional support, we run recreational events via Zoom every Friday afternoon.
Support: PCIL is conducting Zoom sessions preparing local high school students living with disabilities, the skills and knowledge needed in obtaining and retaining employment. If any businesses are open to taking on these students within part-time positions or internships, please contact us. We are hoping to arrange these employment experiences between May and August.
Radical Creative Co.
1 N. Johnston Avenue Suite D-212, Hamilton, NJ 08609
E-Mail: hello@radicalcreativeco.com Phone: 609-944-8434
Hours: By appointment only.
Current Ways to Shop: We're working remotely on branding, website design, and social media marketing
Support: You can help support us by recommending us to the businesses that are struggling on how to pivot during the COVID-19 pandemic.
RE/MAX Tri County
2275 Rt. 33, Suite 308, Hamilton Square, NJ , Hamilton, NJ 08690
E-Mail: cathyweber@remax.net     Phone: 609-587-9300 ext. 1456
Hours: By appointment only.
Current Ways to Shop: We can assist buyers in viewing homes virtually or in person. Sellers have been consulting with us as they get their homes ready for the market. Once listed, showings are limited with the number of people seeing the property. Safety guidelines are being followed.
Support: We assist buyers and sellers throughout the country by referring them to excellent real estate consultants. Mortgage interest rates at 3% have buyers and sellers enthusiastic to purchase and sell homes. We are ready to assist them with masks & gloves and are consulting face to face with Zoom!
Ryans Commercial Maintenance
E-Mail: ryanscommercialmaintenance@gmail.com     Phone: 609-570-5319
Current Ways to Shop: we are still an essential full-,service commercial and residential maintenance and repair service.  We are also currently taking phone calls and emailed pictures to assist people the best we can with issues they are having.
Support: Pass along that we are essential and fully operational, but also you can call or send pictures if you prefer to not have anyone in your business residence.
Just help get the word out that we are here to help!
Sabo's Automotive LLC
1883 New Jersey 33 , Hamilton, NJ 08690
E-Mail: mail@saboautomotive.com     Phone: 6095081950
Hours: Monday – Friday 8am- 5pm, Saturday 8am –  3pm
Current Ways to Shop: Sabo Automotive is taking every precaution to keep you safe during this time. We are utilizing our night drop box 24 hours a day to eliminate having to come in to the building during normal business hours, and taking payments by phone. We have gift cards available for future use and we also have a Memorial Day promotion going on which includes $25 off any maintenance or repair service, $50 off maintenance or repair service of $350 or more and $100 off maintenance or repair service of $750 or more.
Support: We know that you are driving less, but please don't let the maintenance of your car lapse. Take advantage of our Memorial day sale, share our posts on social media and refer us to a friend!
Sylvan Learning of Hamilton
3635 Quakerbridge Road , Hamilton, NJ 08619
E-Mail: mkance@hamiltonsylvan.com     Phone: 6095889037
Hours: Instructional Hours during Covid-19: Monday-Thursday 12pm-8pm
Saturday: 9am-1pm
Current Ways to Shop: 1:1 Virtual, Online Instruction with State Certified Teachers
Math, Reading, Writing, Study Skills, Homework Help, SAT / ACT Prep, Science (including chemistry)
Urgent care of mercer county
2222 Rt 33 ste H Hamilton, NJ , Hamilton, NJ 08690
E-Mail: malexanderucmercer@gmail.com     Phone: 16095400316
Hours: 9am to 5:30pm M-F, 9am to 2:00pm S, S
Current Ways to Shop: Telemedicine and walk-ins. No appointment necessary.
Word Center Printing
1905 NJ-33, Suite 10, Hamilton, NJ , Hamilton, NJ 08690
E-Mail: info@wordcenterprinting.com     Phone: 6095865825
Hours: Normally 9am-5pm, M-F, At present, 2am-2pm, M-F
Current Ways to Shop: PRINTING:  Business cards, letterhead, envelopes, multi-part forms, postcards, flyers, personalized mailings, brochures, booklets, etc.
RESUMES: Marilyn has a master's degree in English and has been composing resumes for more than 40 years…
CUSTOM INVITATIONS:  We have hundreds of swatches, pockets and embellishments so you can design the invitation of your dreams for any occasion…
WIDE FORMAT:  We are printing banners, posters and yard signs to help folks communicate with the public….
Give us a call at 609.586.5825…we're here to help!
Design services available, or send us your camera ready files!
Support: We work with many non-profits and offer special pricing to support their missions.