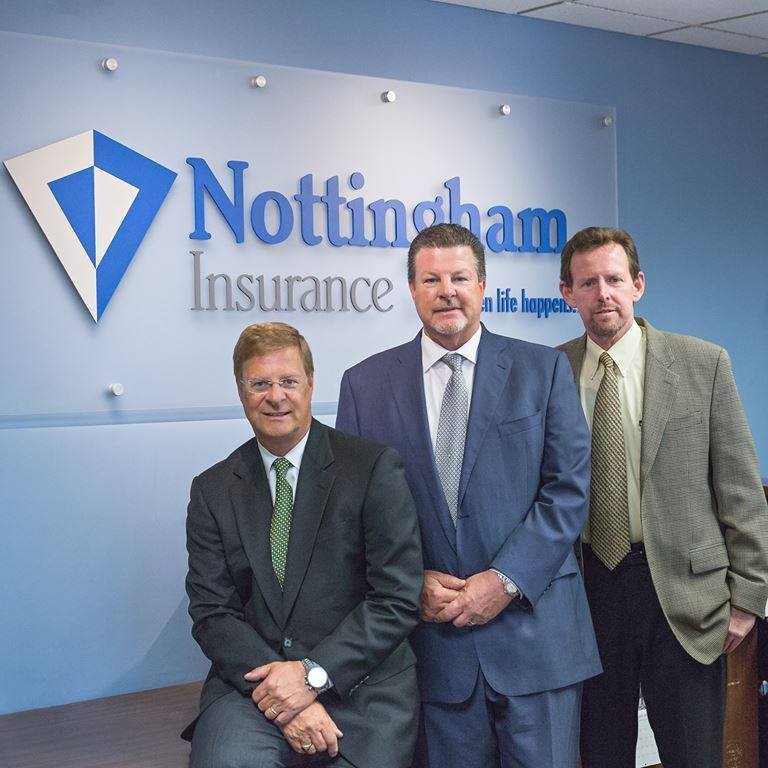 Nottingham Insurance: One of the Premiere Insurance Agencies in Central NJ and Eastern PA
Nottingham Insurance has evolved through four generations of family ownership into one of the premier insurance agencies in Central NJ and Eastern PA. Nottingham Insurance continues a long tradition of providing family and business insurance as well as a strong commitment to the communities in which they serve.
In 1917, Major Voorhees Nutt started the Nutt Agency. Most of the customers of the agency back then were Farmers who resided in the Hamilton area. His son Stanley joined the firm in 1938 and eventually became the owner of the agency after his father retired. Stanley continued the tradition of insuring many families and their businesses throughout the Hamilton community.
Stanley and his wife Ada had a daughter named Beverly who worked parttime in the agency. Beverly married Jack Blair when he returned to Hamilton after serving in the Air Force during the Korean War. Jack started his career as a draftsman with General Motors but eventually resigned in 1966 and began working with his father-in-law Stanley learning the insurance business. He continued to focus on insuring residences and local businesses and the agency became a very strong community independent insurance agency in Hamilton. Jack served on many local community boards over the years including the Hamilton Area YMCA, Hamilton Grange and Hamilton Rotary. He enjoyed coaching the little league baseball and soccer teams while his 2 sons played through the years.
Jack Blair's sons, Jack Blair, Jr. and Greg Blair, joined the agency in the 1980s and eventually purchased the agency in 1994 – spanning to 4 generations. The following 23 years Nottingham Insurance would grow from a small 7 person firm to over 40 employees adding a 2nd location in Yardley PA in 2004 when Nottingham Insurance merged with Fell & Moon Company. Fell & Moon was also a generational agency dating back 100 years. With the merger, Peter Toft joined the firm as a partner and manages the Yardley PA office.
All three (3) partners at Nottingham Insurance believe in giving back to the community that serves them. They have taken leadership roles in many community and non-profit organizations. To name a few are the Hamilton Area YMCA, Trenton YMCA, Robbinsville Hamilton Rotary Club, Megan's Place, Project Freedom, Miracle League of Mercer County, 200 Club of Mercer County, Hamilton Mobile Meals, and RWJ/Barnabas Hospital Hamilton.
Nottingham Insurance has the ability to handle the personal insurance needs of individuals and families, the commercial needs for small, middle market, and large business, and a benefits division for group health with over 25 insurance companies "Less than 3% of businesses today make it to the fourth generation, and we take a lot of pride in our longevity. Our staff works very hard to ensure that we are the independent agent of choice in our community. We value the relationships we have formed and we realize that importance of taking care of our customers." -Greg Blair
609.587.1600 | nottinghaminsurance.com Homeowners • Auto • Health • Life Serving NJ & PA 609.587.1600 ext. 108 nottinghaminsurance.com
Whether your needs are personal or business related, Nottingham Insurance offers an extensive selection of insurance products. With over 100 years of experience, we work with you to get the right coverage at an affordable price. So that you can focus on what is important. We're there when life happens.