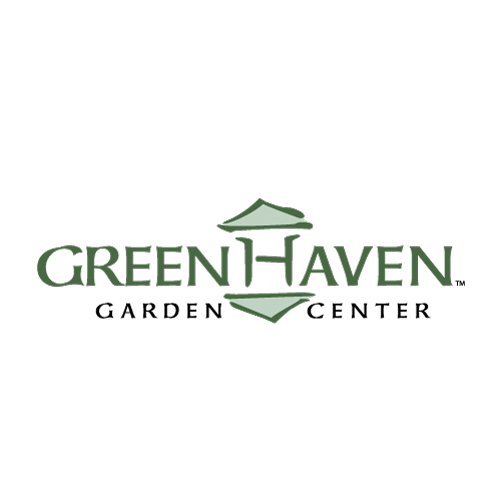 Featured Member: Green Haven Garden Center
Green Haven Garden Center is a small, locally owned garden center located
at the intersection of Quakerbridge Road and Hughes Drive, 2 miles east of Quakerbridge Mall. It opened in September 2014 as "Perennial Favorites" but too many people thought the garden center sold only perennials, so the name was changed in spring of 2018.
So no, it doesn't sell only perennials. It offers beautiful and healthy annuals, herbs, veggies, shrubs, and trees as well as seasonal plants and decorations such as mums, pumpkins, Christmas trees, and wreaths.
Green Haven Garden Center wants gardeners of all ages and stages to succeed and for everyone to enjoy their own green havens. Their multiple display gardens inspire, highlight plants in their natural settings, and demonstrate garden design ideas. Patient, friendly and knowledgeable sales staff help customers select plants that will thrive.
One unique way the garden center helps everyone enjoy their own green haven is through "Garden Coaching." The owner, Carol Thomas, will come out to your house or business and answer your garden questions. As she says, "You get to pick my brain."
For example, if you don't know what the plants in your yard are, she can identify them and help you decide what to keep, what to move, or what to remove. If you don't know how to take care of your plants, she can teach you how to prune, fertilize, water, divide or relocate them. If you are not sure what's wrong with your plants, she can help identify the insect, disease, or condition that's ailing them and suggest appropriate treatments.
If you are not sure how to design and create a garden, she can guide you through the process and help you choose plants that will thrive. And If you want to have your garden improved or a new one created but don't have the time or energy to do it yourself, Green Haven will team up with an experienced, licensed, and insured landscaping partner to get the job done.
Details about "Garden Coaching" are on the website at www. GreenHavenGardenCenter.com.
Another way to make gardening fun for all ages and stages is to have workshops for beginners (of all ages). Here are the ones scheduled for this spring:
Veggie Workshops for children ages 6 to 10. Sunday, March 28th and Sunday, June 2nd. Kids (ages 6-10) and parents will join us for a hands-on gardening experience! Our garden associate, Becky, will guide you on planting seeds in containers and in the ground.
"Gardening 101-Spring Preparations" Saturday, April 13th, 2:00 pm. You'll learn all you need to know to get your spring garden off to a good start. Learn about spring clean-ups, when to plant what, sequencing for planting, and pruning roses and shrubs. Come with questions too!
"DIY Container Gardening" Saturday May 18th :200 pm. Learn how to make a beautiful flower container for your porch or deck.  Select thrillers, fillers and spillers.  Either bring your own pot or purchase one here.
Details about the workshops are on the website:
www.GreenHavenGardenCenter.com.
Green Haven is committed to treating its employees, suppliers, and customers fairly and honestly. It does not sell invasive plants and works to minimize the use of herbicides and pesticides.
Green Haven Garden Center is open for the spring weekdays 10-6, Saturdays 9-6, and Sundays 10-5.
Carol Brooks Thomas  |  Cthomas@greenhavengardencenter.com
1181 Hughes Drive, Hamilton, NJ 08690