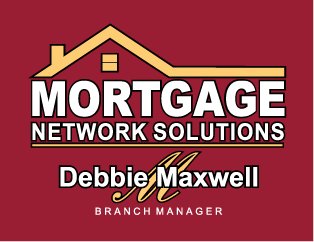 Featured Member: Mortgage Network Solutions
I'm Debbie Maxwell, Branch Manager of the Hamilton Branch of Mortgage  Network Solutions.
At Mortgage Network Solutions we have OPTIONS! We are a Mortgage Broker as well as a Mortgage Banker.  What does that mean for you?  Options and more options! We can provide you with the best opportunity of finding the right mortgage that fits your needs along with competitive interest rates and great service.  At Mortgage Network Solutions, Mortgages are all we do, it is our speciality.
Whether you are a First Time Home Buyer or an Experienced Homeowner, or an Investor, mortgage financing today can be confusing and complicated. It may be difficult to decide which mortgage is right for you. We have a variety of product choices and we are happy to analyze your personal situation and review your options with you. Do you have concerns about your credit? We will take the time to review your credit, down payment options, rates, terms, and closing costs so that you can make an informed decision on what the best option is for you.
There are products available that only require 3.5% or 3% for your down payment 96.5% or 97% financing.  We also have down payment assistance products available.
If you are thinking of buying a fixer-upper we have a product that can include the cost to renovate in your mortgage loan.
Do you want to put an addition on the house you own?  Do you want to renovate your kitchen or bathroom and make your house your dream home? We can refinance your current loan and add the cost of the renovation into your new mortgage.
We are here to answer your mortgage financing questions and to help you make the best decision for your personal situation. We will help put your Plan of Action together, so we can make your dreams come true. Give us a call today 609-890-7171.
Debbie Maxwell
Licensed by NJ Dept of Banking and Ins. PA Dept of Banking, NMLS 175739 Branch NMLS 767520
MORTGAGE NETWORK SOLUTIONS
609-890-7171